Top Stories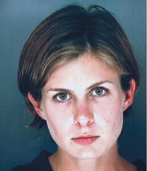 I interviewed Kristin Rossum exactly one month after she killed her husband, in the same apartment where the murder occurred. That night, I broke the story of Greg de Villers' suspicious death on News 8 in San Diego. I also covered her arrest, arraignment and trial. Court TV interviewed me for a one-hour special about the case, entitled "Pretty Poison." The segment is being rebroadcast by HLN. It's the start of my 15 minutes (see "A Case of Foul Play" below for my extra time).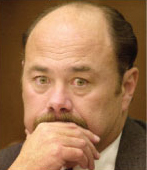 A private investigator credits me with lighting the match on the David Westerfield case, San Diego's version of JonBenet Ramsey. The murder of 7-year-old Danielle van Dam went national when I uncovered information about her parents' swinger lifestyle. This two-part series earned a subpoena for contempt of court when I refused to reveal a confidential source, plus a national reporting award.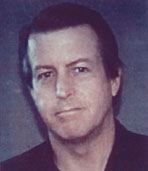 I started covering the Rick Post murder case when I was still working for News 8. Following a news conference, I borrowed this old Polaroid from the FBI. Thanks for the long-term loan, G-men. The Rick Post story is a dirty double-cross with some international intrigue: a Mexican hit man and a Russian spy. Throw in a few Satanists and a kidnapping plot against kingpins from a drug cartel for some classic noir. Investigation Discovery interviewed me for a one-hour special about the case, entitled "Spies, Lies & Alibis."